Nuvera's Extra Strength Degreaser Cleaner has been named Good Housekeeping's 2023 Best Cleaning & Organizing Award Winner. It's clear that our Plant-based product's superior quality and performance has been recognized by experts in the industry. 
Professional Quality for the Home
Nuvera® products are created for home users who want products that work well and that they can buy with confidence. We've been making great products for over sixty years! Nuvera® puts professional quality to work in your home.
Grimy Sticky Stuff Remover: The Ultimate Unsticker!
Say goodbye to stubborn, hard-to-remove sticky, grimy, gummy, tacky, greasy, yucky stuff! With Grimy Sticky Stuff Remover, you're not just cleaning—you're reclaiming your space.

🍊 Citrus-Infused Power 🍊
Experience the cleaning marvel powered by natural citrus extracts. Handle a multitude of challenging stains and residues with ease.

Buy Now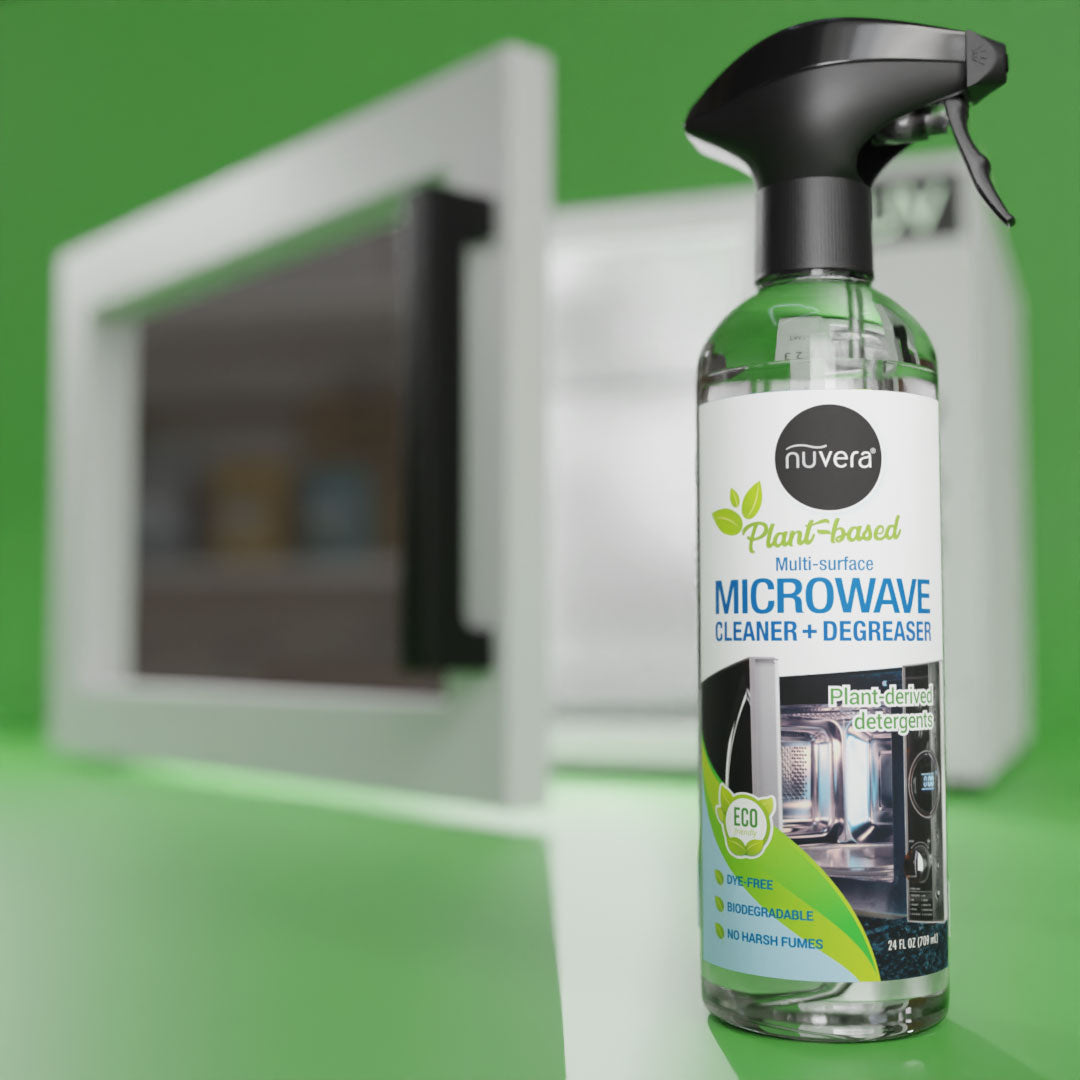 The New Green Microwave Cleaner
Transform your microwave in minutes with Nuvera's Plant-Based Multi-surface Cleaner & Degreaser. Made from natural ingredients like corn, coconut, and palm kernels, our innovative formula is tough on grease, grime, and burnt-on food, yet gentle on your microwave's interior and exterior surfaces. With our three-step process - Spray. Steam. Wipe. - cleaning has never been easier. Order now and experience the power of our plant-based formula for yourself!
Buy Now!